---


P2V-5, BuAer 128331, seen here fitted with the Aero 9C nose and prior to the installation on the J-34's taking off from Lockheed's Burbank plant.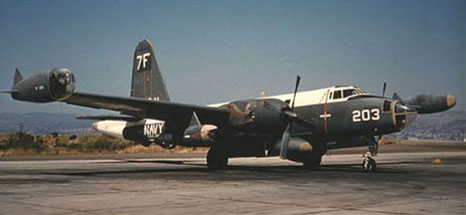 P2V-5F, BuAer 128341, NAS Oakland, 10/60.




P2V-5F, BuAer 128374, as it was originally delivered to the Navy with the Aero 9B nose turret, dorsal and tail turrer. This reserve aircraft has also been retro-fitted with J-34s. NAS Denver, 1955.
NEXT....

OP-2E Neptune Gunships of VO-67
DP-2E Drone Controllers
AP-2E Crazy Cats